The Mediation and Conciliation of Neighborhoods in the Laurentians told by a citizen of Saint-Colomban – advice for life!
August 2017 – For the past month, Mrs. Lepage's neighbor and her husband had a new companion. At first glance, everything is like a very ordinary situation. One downside: this friend was singing loudly and waking them up at any time of the night. It's not rock, or even Roch Voisine he sang, but rather a country song.
Plus, she jokes, he was singing badly! When she searched the municipality's website for municipal laws on the subject, she stumbled upon the service of Mediation and Conciliation of Neighborhoods in the Laurentians tab offered by MAVN. What was her joy to discover that there is such a service offered at no cost! Mrs. Lepage simply wanted to find the best way to approach him without causing trouble, since she did not know her neighbor and doubted his temperament.
She contacted the responsible person of the service, the mediator Carole Brideau, for advice on how to talk to the neighbor about his disturbing cock. By conference call, Ms. Lepage received communication advice, particularly on the gestures and the good tone of voice to be used to avoid the discussion to turn into an argument. She had ideas of approach to start the conversation, but also how to move away when it turns out worse than expected.
Equipped with these good advice, the couple felt ready to approach the neighbor the following Sunday. It was nature who took care of the situation, since the evening before, when they arrived at their home, several fowl feathers were on their land. No need to look further, these feathers came from the cock. As their neighborhood is wooded, they concluded that a predator had attacked the neighbor's animal.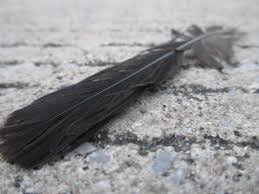 The problem was thus concluded by itself and the couple did not have to visit their neighbor. In the eventuality that he gets a new cock, the couple had already prepared a solution to bring him about the problem, as advised by the mediator.
In short, despite the turn of the events, the citizen of Saint-Colomban is very happy to have obtained these tricks in communication, because they are valid not only for this situation, but also for a lot of other spheres of life. Of course, conflicts, we find them everywhere!
Since then, she has left her mark on the Spotted Saint-Colomban Facebook page when she sees publications about disturbing neighbors. This situation shows other possibilities than mediation but also that an argument is not necessarily always at the origin of a call to MCQL.
What would you have done if on the land next to yours, there was a valiant cock with a scratchy song?
Read another article of the service of Mediation and Conciliation of Neighborhoods in the Laurentians.