This summer, the neighborhood mediation traveled!
Giving training in citizen mediation is good but giving them at the other end of the province is even better! This is indeed what MAVN did by mandating Carole Brideau, the Mediation and Conciliation Service Manager for the Laurentians area. She flew to Gaspé in June and to the Magdalen Islands in July, to give a two-days training to people from these picturesque regions.
The programming included information on the history of citizen mediation, active listening techniques, steps to dissect the needs assessment meeting, and examples of mediation meetings. To make the training more interactive, it was equitably divided between theory and practice. Carole led workshops and other activities.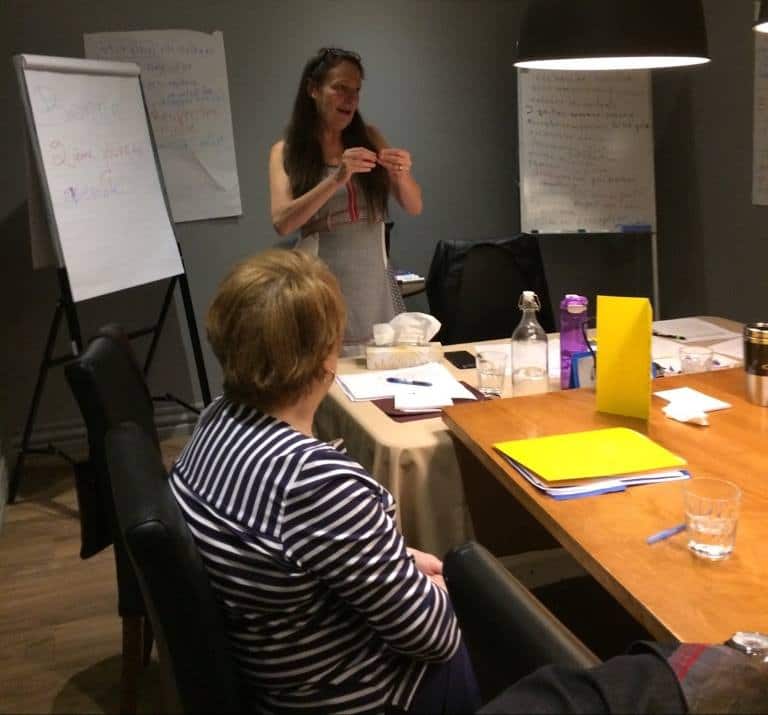 The citizens present were very excited about the training and this reflected in the active participation of the latter. Carole greatly appreciated the relevance of the questions asked, which illustrated their interest in the content.
She is pleased to have been able to give this training and participate in the expansion of neighborhood mediation, since it "allows people to resolve and appropriate themselves their conflicts at their convenience." She also considers that the idea of implementing citizen mediation in other regions is a good initiative, but at one condition: that the service receives financing to ensure the proper functioning of it. Without financial resources, the service could hardly be maintained.
After having passed on her passion for neighborhood mediation and allowed these regions to have qualified people in this area, out of the question to leave without enjoying the beauty of these corners of the country! Carole has therefore extended her stay in Gaspé and the Magdalen Islands for a few days to visit and bring back beautiful photos!