Open up the lines of communication…
LEARNING TOGETHER
PREVENTING YOUTH CRIME THROUGH LEGAL INFORMATION WORKSHOPS
MAVN PROMOTE LEGAL LITERACY
MAVN serves the Laurentians community by providing alternative justice services to 12- to 17-year-olds in accordance with court-imposed and extrajudicial sanctions, as outlined in the Youth Criminal Justice Act.
Contact
INTERACTIVE WORKSHOPS
Using compelling visuals, a dynamic format and engaging content, these workshops make teenagers aware of the consequences of their actions under the law and lets them know what their responsibilities are as young citizens.
The 75-minute workshop covers the following topics, based on grade level:
Secondary 1: Bullying
Secondary 2: Cybercrime and Netiquette
A workshop has also been developed for Grade 6 students to address:
Offences and Their Repercussions
Youth Criminal Justice Act
Bullying and Netiquette
Rights and Responsibilities
The activity really spoke to my students at their own level. With all the questions, they remained engaged throughout the workshop, and the real-world examples kept them interested. I hope they'll be back again next year.
Thanks to funding from the Town of Saint-Jérôme, we are offering free workshops during the 2016–2017 school year.
These workshops are scalable to meet your needs. If there has been a specific incident in your school, MAVN  can adjust the subject matter accordingly.
Contact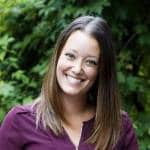 Mélanie Renaud, Social/Legal Facilitator – Rivière-du-Nord
450 436-6749 ext. 106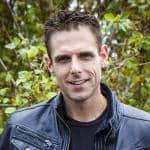 Marc-André Roy, Social/Legal Facilitator – Antoine-Labelle
819 623-7139
Contact